On Saturday evening this blogger had the pleasure of attending the
SAIIPL
annual dinner held at Silver Lakes (yes, the place near where Oscar shot Reeva). Sat between SAIIPL organiser extraordinaire
Marie-Louise Grobler
and fun members of the growing firm
Bredenkamp Attorneys
, I learnt many things.
The first and most important for members of the Institute is that the AGM is
tomorrow Wednesday 14h30 at Irene Country Club
. You won't get any shootings but you will be guaranteed a lively agenda. The Institute is one of the largest and most important organisations for IP on the continent with a 300 strong membership.
But it needs you.
Secondly, it is clear to me that very few SAIIPL members attending INTA will be staying at the
Sheraton
who had, just a week or so before the black tie event on Saturday apparently cancelled the booking for a wedding of the rich and famous. We got bumped and many had to cancel bookings at the hotel. It's at times like this we need to look at the Institute's profile, I mean why are we getting bumped? :). I believe it is agenda item 2 at the AGM.
Be there.
Thirdly, did you know that Marie-Louise pilots helicopters for fun and arrived at the dinner having just shot 83 on the golf course!? This is how she keeps sane managing 300 members, a host of sub committees and helping the Institute to remain relevant, something she explained to me has become quite a task over the last 10 years as the Institute's views have recently been shunned by government. I think this is item 3, related to item 2.
Be there.
Fourthly (is that right?), for those who don't know Bredenkamp Attorneys (who embraced me as one of their own at the table, figuratively I mean), they have just recently lured Brian Wimpey (ex head of IP at Norton Rose) to bolster their services, now offered through offices in both Pretoria and Sandton. They are a bit different. Brian wears his trade mark earring and used to have parrot, and Karel does not mind fixing pumps at his farm when not drafting or litigating on patent specs. I am sure they will be represented at the AGM.
So be there!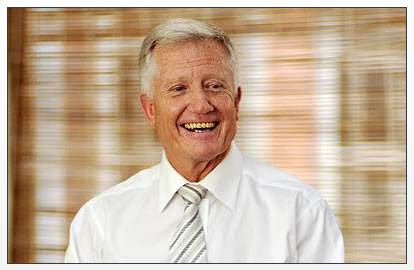 Brand Pretorious
Finally, anyone who didn't think that key note speaker on Saturday,
Brand Pretorious
, was not simply outstanding, probably did not attend the dinner. His talk was the best I have listened to and whilst that may not be saying much, since I am writing this post I felt like saying it! Well done
Adelhart
for getting him there. Brand won't be at the AGM tomorrow.
But you need to be
.
Hope to see you there.